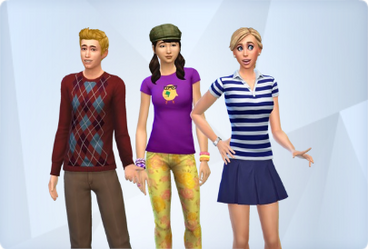 The BFF Family is a pre-made household featured in Willow Creek. These 3 sims are actually not BFF'S but just
acquaintances. The members are:
This family should not be confused with the Best Friends Forever household in Sims 3, which only consists out of the two female members: Karen Kerman and Kerry Kasmir.
Biography
Edit
Free spirit Liberty, cheerful Summer, and geeky Travis are unlikely friends, and nothing can come between these three. Except perhaps the growing feelings both Summer and Liberty have for Travis...
The BFF Family struggles daily with their average household income of 9000 Simoleons.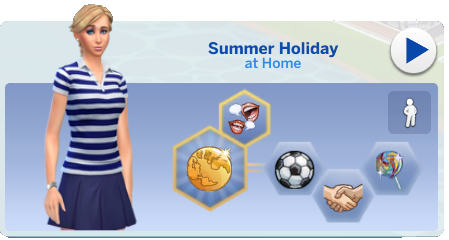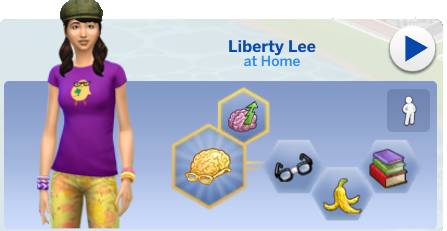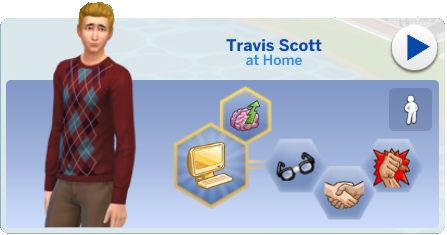 Their house is located on a 40x30 lot in Willow Creek.
First floor
Edit
Bedroom 1. Small bedroom with simple furniture and a double bed.
Bedroom 2. Medium bedroom with baby blue assets and a double bed.
Bedroom 3. Small bedroom with a single bed and bookcase.
Bathroom. Small bathroom with a shower.
Living room. Large living room area with plasma tv.
Kitchen. Simple cooking space with a small dining area.
Porch. Simple porch with freshly trimmed grass and potted plants.
Hallway