CAS or Create-A-Sim is an editor included in The Sims 4 so that you can create, edit and customize your sims. It lets you create custom characters that look like your family, friends, celebrities, or even just characters from your imagination. In Sims 3 you had to move different sliders to manipulate their features. Now it has all been made much easier since you can edit your sims by clicking on their bodies and faces, dragging their body parts to make them bigger or smaller, or tugging them up or down to make them taller or shorter. Even fine features like eye angles, cheek bones, and lip shapes are all included.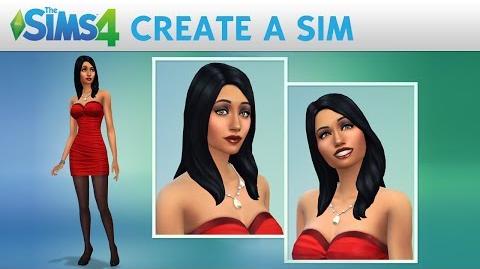 The CAS editor allows you to do several things:
Create or randomize your sim's name
Select an aspiration for your sims
Select traits for your sims
Customize their everyday, casual, nighttime, party, swimming and sports outfits
Customize their appearance
Add more members to your family
Edit relationships between sims
Ad blocker interference detected!
Wikia is a free-to-use site that makes money from advertising. We have a modified experience for viewers using ad blockers

Wikia is not accessible if you've made further modifications. Remove the custom ad blocker rule(s) and the page will load as expected.