With only 103 pages, this wiki is in dire need of help. I am currently the only editor on the Sims 4 Wiki. This is also due to to the fact that this wiki does not show up on Google, not even on one of it's last pages. The community central advises to do a few things to make this happen: 
Create more articles and content
Create new and original content that others would love
The url of your wiki is very important.The url has been changed from the-sims-4 with hyphens to thesims4 without hyphens. Therefore when someone wants to type in "thesims4.wikia.com" they can find it immediately.
Advertise your wiki page.  I have shown this wiki to my friends and family. Ofcourse this will not be enough, so I hope new wiki editors will also do this.
Addressing the last blog that I posted, I have successfully adoptes this wiki and I am currently one of the admins.
I am currently in the process of improving the design of the home/main page. This is a very difficult process, because now that I am an admin I have access to the Wikia designer tools and I can choose out of a great variety. I am not sure which colors to choose for the background. I had green before, but that made the page very wild and difficult to concentrate on one thing. I now put the white background but I think this resembles the Sims Wiki too  much, while I am not aiming for that, but it's the only color that fits. Maybe if the background image gets changed we can choose different colors.
For the background image, I am looking for a seamless picture that flows into each other when it's tiled. Or a very large picture that covers the browser height and width when its in 100% Zoom mode. If anyone has photoshop skills, your very welcome to come with a proposition. I currently have the picture shown below as the background image. As you can see, on this wiki I choose the "Tiled" option so that it repeats the picture according to the zooming percentage. I have already edited this picture so that it flows better when it's tiled, but as you can see you can still see the border under it where the next picture starts. It would be cool to have the same Image photoshopped into an image that can be tiled and you won't notice that it's 2 pictures or more below each other.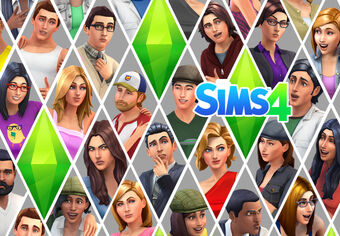 Ad blocker interference detected!
Wikia is a free-to-use site that makes money from advertising. We have a modified experience for viewers using ad blockers

Wikia is not accessible if you've made further modifications. Remove the custom ad blocker rule(s) and the page will load as expected.